和芯科技在4月中新增設備-雷射打標機
Hosin Technology added equipment laser marking machine in mid-April.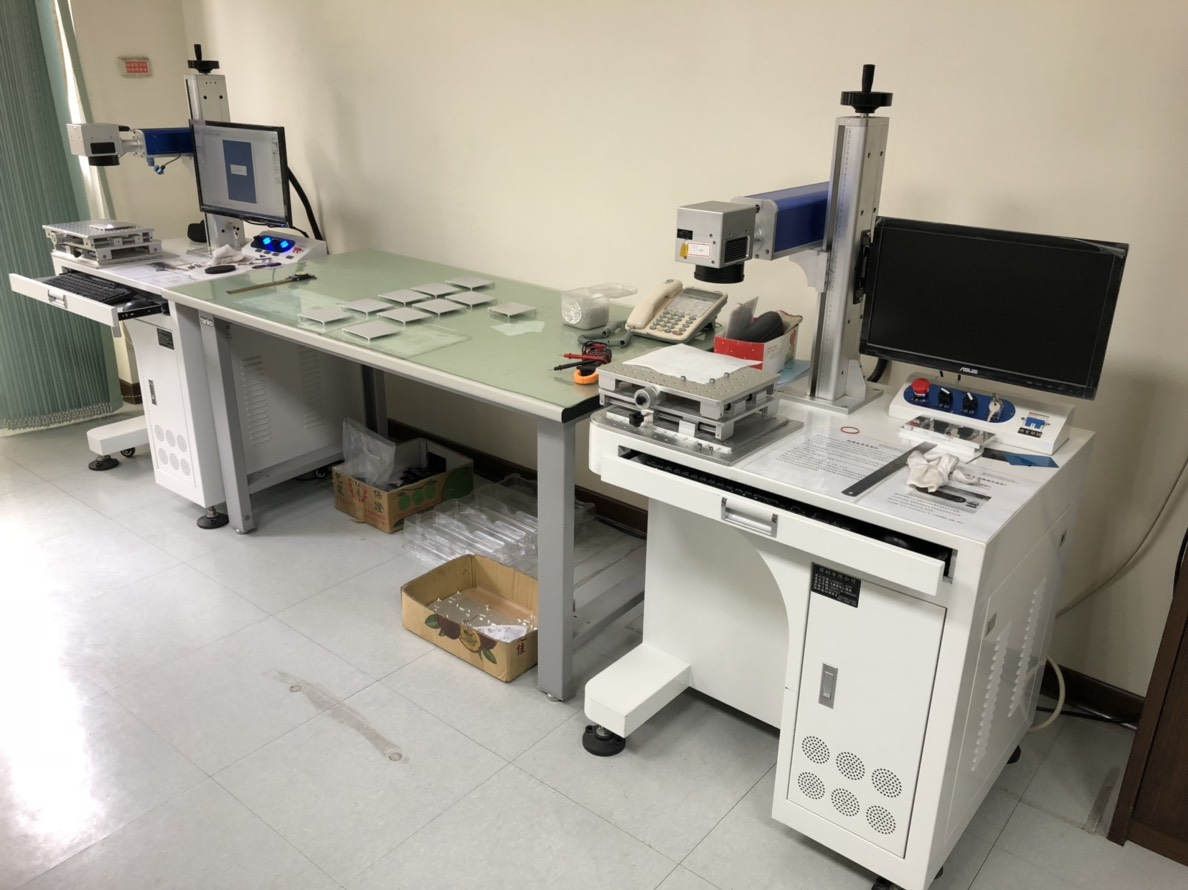 本設備針對大多數反射率低的金屬材質進行表面蝕刻,少部分塑膠製品也能進行加工作業。
雷射源為第四類激光產品(IV),此雷射可發射高達10~20W以上的1060~1064nm左右波長的光。
光束由光纖傳輸,經X、Y掃描鏡片控制光束的高速運轉。

This equipment is surface etched for most metal materials with low reflectivity, and a small number of plastic products can also be processed.
The laser source is a fourth type of laser product (IV), which emits light of wavelengths of about 1060 to 1064 nm up to 10-20 W.
The beam is transmitted by an optical fiber, and the X, Y scanning lens controls the high speed operation of the beam.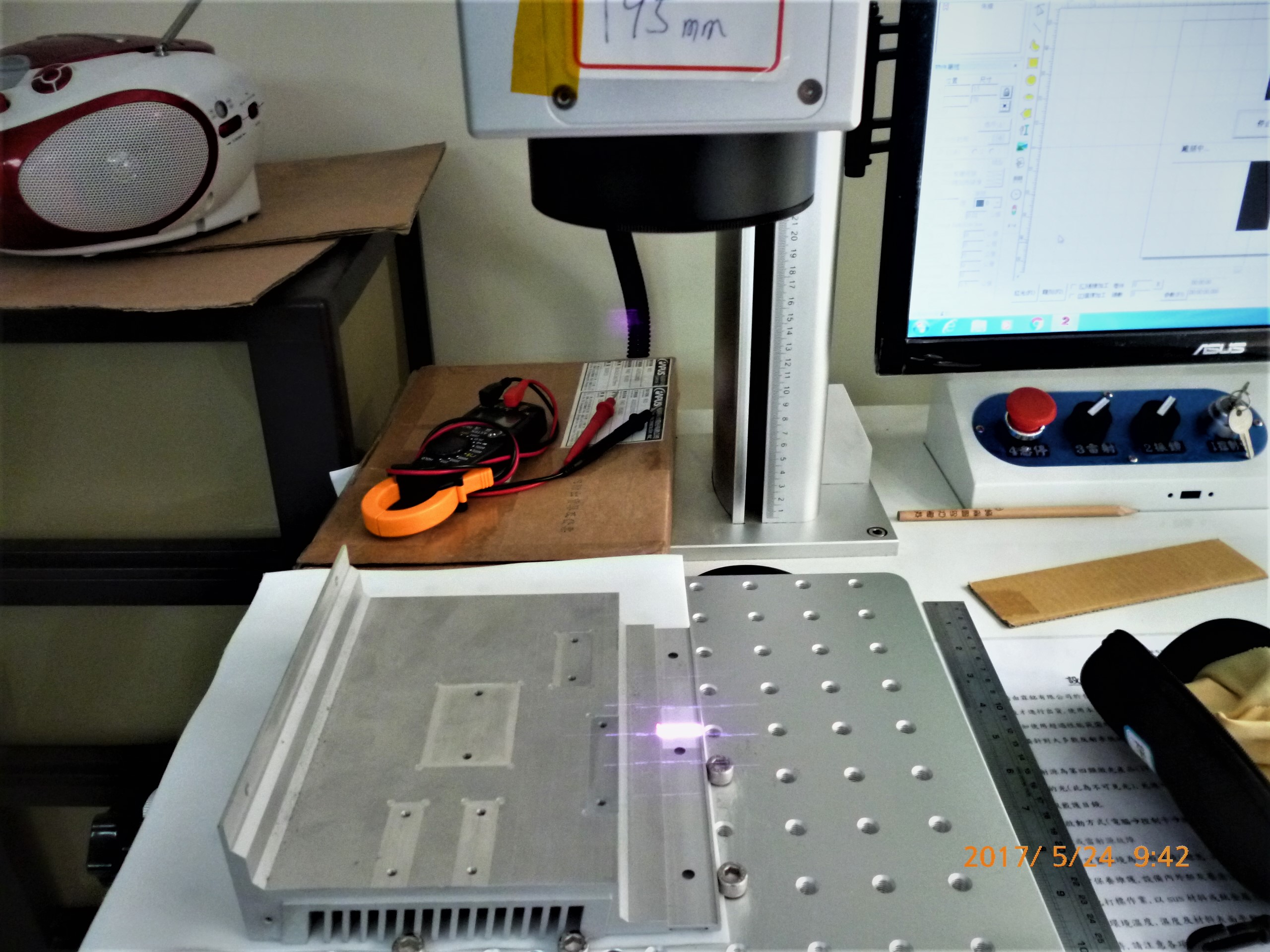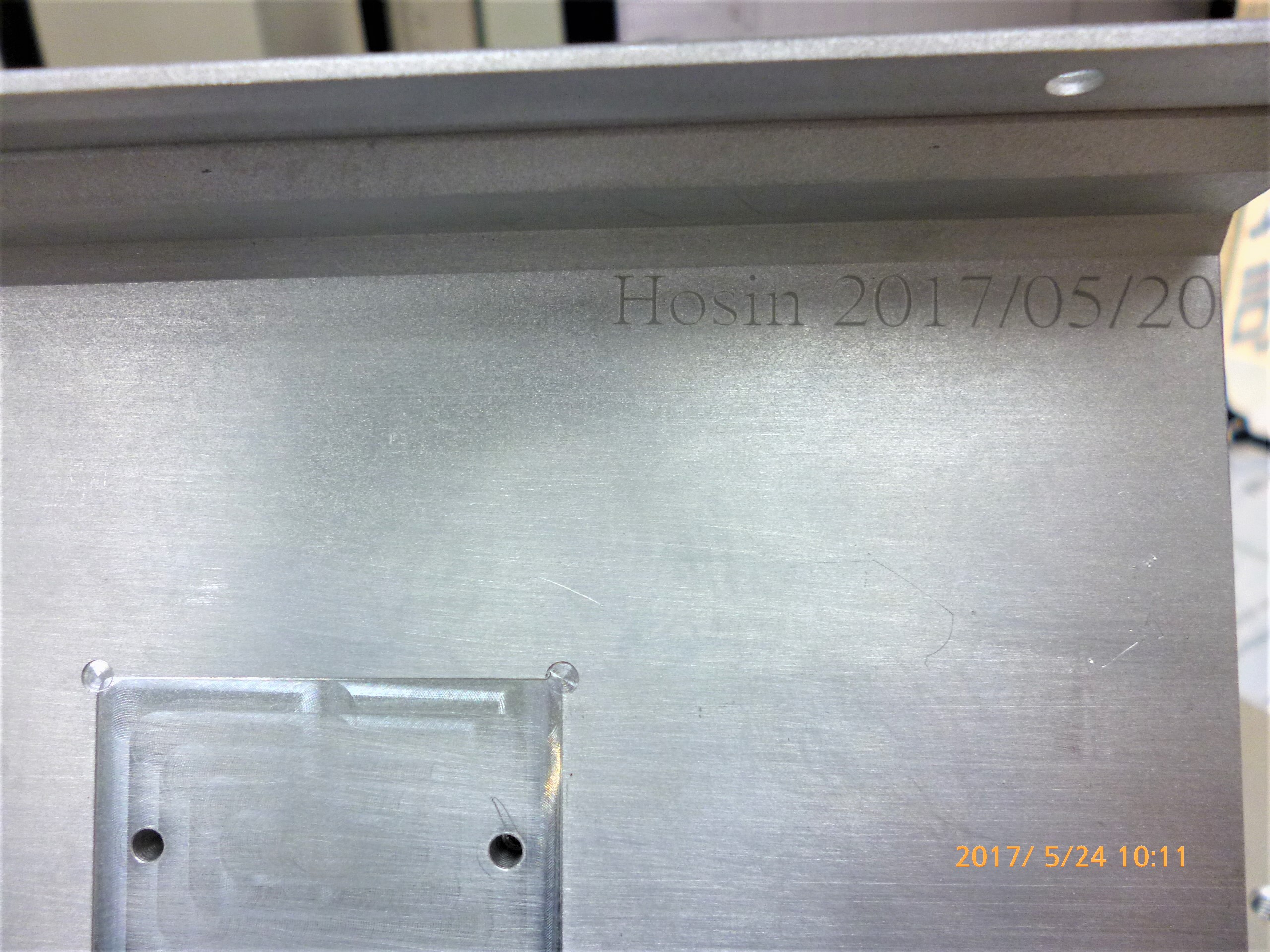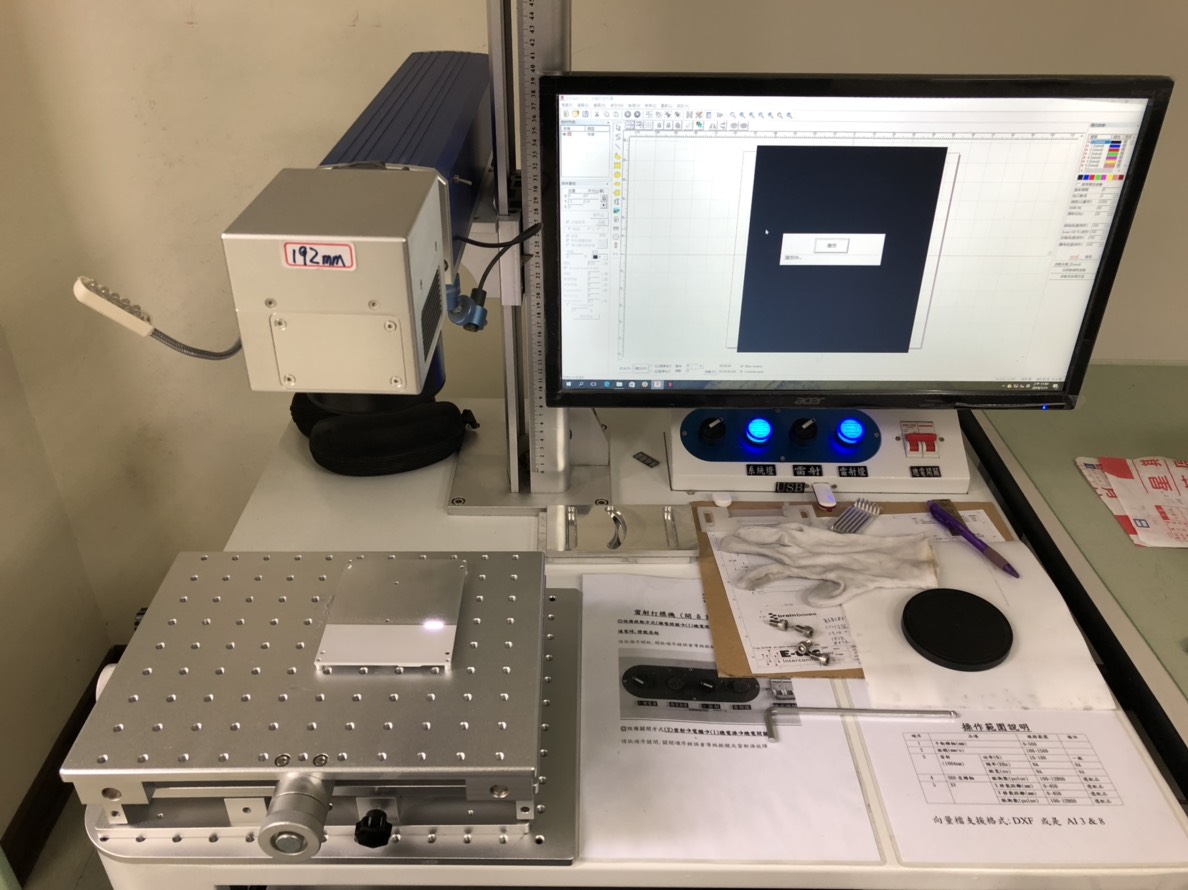 雷射打標機與傳統的標識機械(精雕機、絲印、化學蝕刻等)相比,雷射打標機具有高靈活性、低成本、不變形、穩定性好、脈衝頻率高、雕刻線條均勻、圖案線條精細、雕刻深度能力強,其速度是傳統打標機的3倍以上,最重要的是對環境幾乎零汙染。
Compared with traditional marking machines (finishing machine, silk screen, chemical etching, etc.), laser marking machine has high flexibility, low cost, no deformation, good stability, high pulse frequency and engraving lines. Uniform, fine lines and strong depth of engraving. Its speed is more than three times that of traditional marking machines. The most important thing is almost zero pollution to the environment.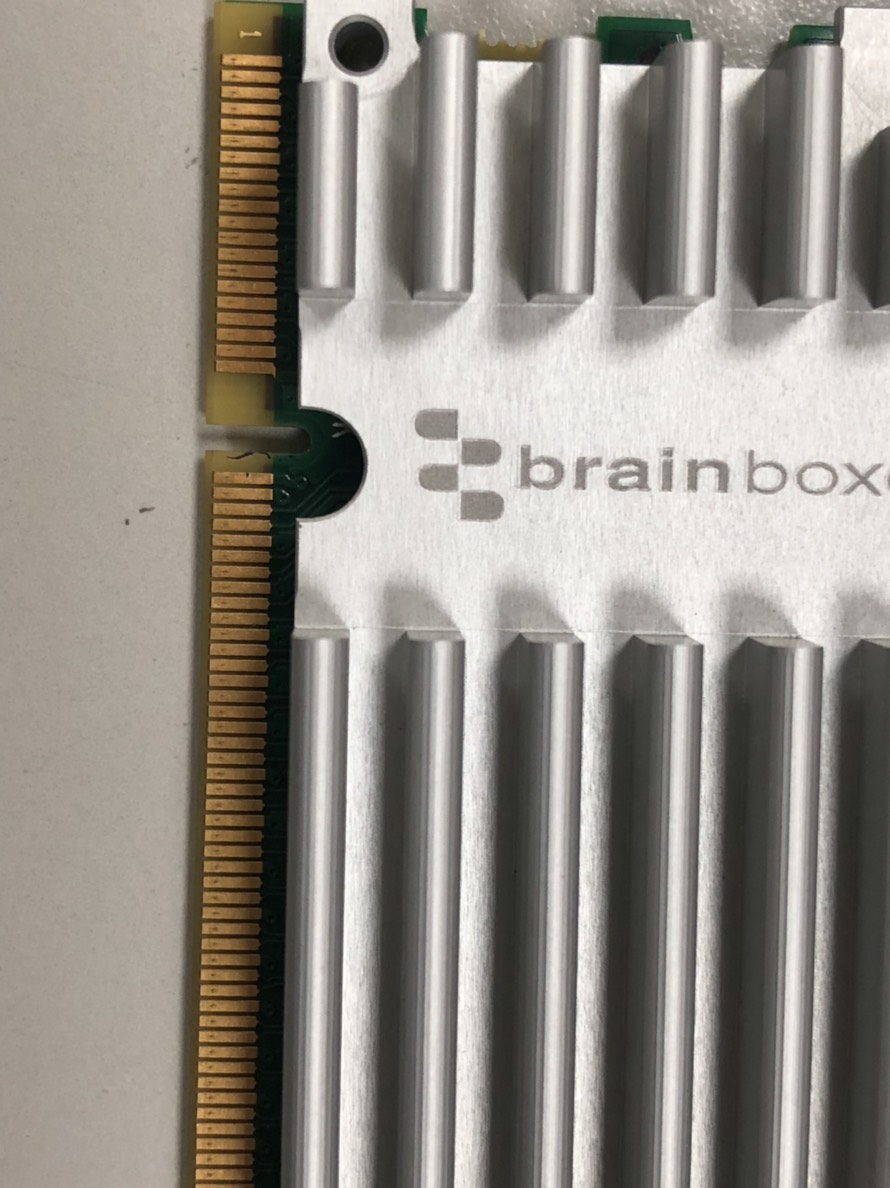 相容常用向量圖檔:(ai、dxf、dst、plt 等)
圖像格式: (bmp、jpg、gif、png 等) 
彩色打標作業,以SUS材料或鈦金屬才有彩色效果,會因環境、溫度、濕度及材料表面平整度等相關問題,會對彩色雕刻有所影響。

Compatible common vector files: (ai, dxf, dst, plt, and other image files)
Image format: (bmp, jpg, gif, png and other formats)
Color marking work, with SUS material or titanium metal color effect, will affect the color engraving due to environmental, temperature, humidity and material surface flatness and other related issues.